HIT Tools are safe, durable, and easy to use. All HIT Tool products are compact and lightweight, about the size and shape of a ballpoint pen. Our powerful, spring driven tools do not require a hammer, working in areas conventional tools do not reach, while providing a remarkable amount of striking force. The patented design provides a comfortable grip so you can safely hit the mark every time without damaging surrounding surfaces. We strive to constantly innovate and deliver exceptional tooling that complements the way you work. Whether it's for a weekend project or you're a full time professional, HIT Tools will help you get the job done right.
Our products are sold online as well as in select stores. If you're looking for bulk ordering or custom sets, reach out to us so we can develop a solution to meet your needs.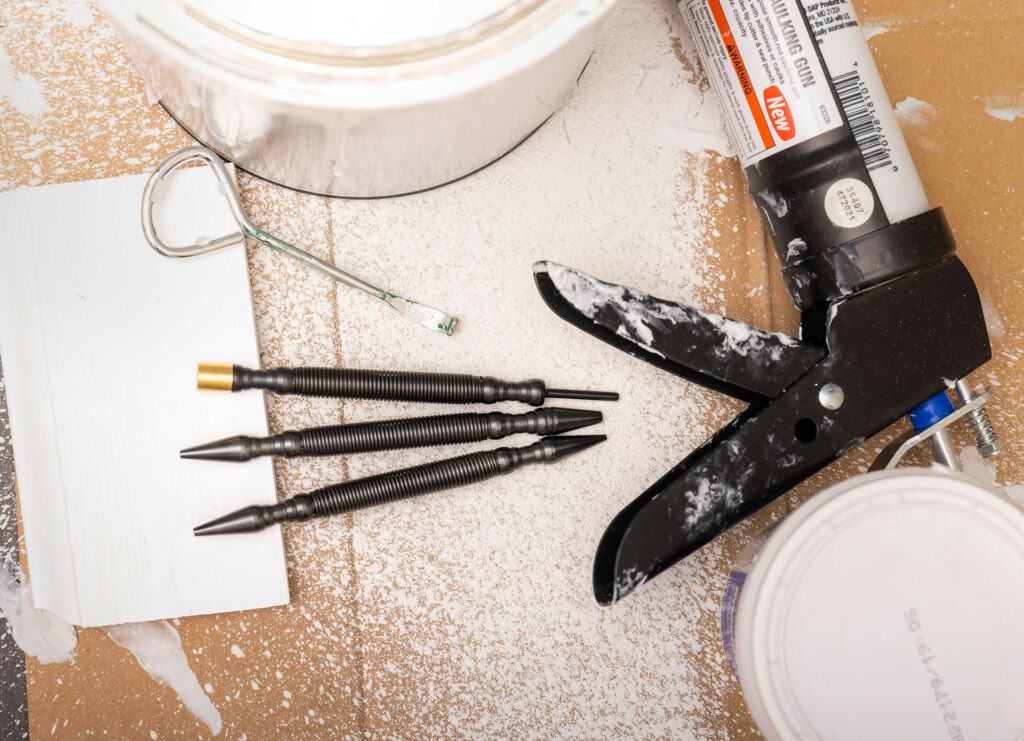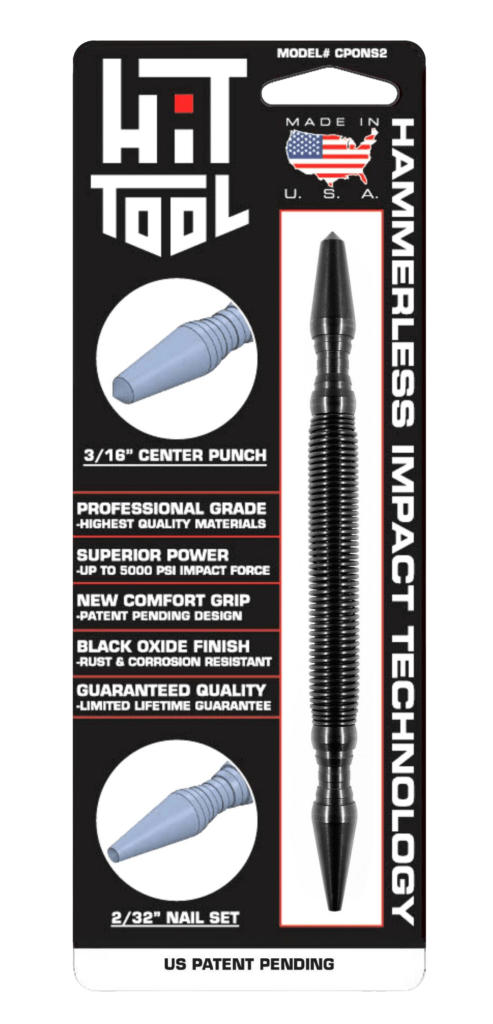 HIT Tool products are made in the USA with the highest quality products available. This allows us to guarantee our products and ensure you're getting the best available, every time. 
Patented Hammerless Impact Technology
High Tensile Spring
5 ½ inches Long – The Size & Shape of a Ballpoint Pen
Weighs 2 ounces – Light & Easy to Carry
Sleek Black Oxide Finish – Resists Rust & Corrosion
Heat Treated Hardened Steel – Extends the Life of the Tool
1/32" and 2/32" Nail Setters, Door Hinge Pin Punch and Hammer
Center Punch and Nail Setter
3/16" Punch and 2/32" Setter
#2 Starter and 2/32" Setter
Dual Head Nail Setter Combo
1/32", 2/32", 3/32" and 4/32"